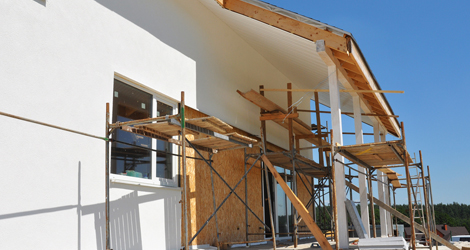 The project of renovation can be started for two reasons. First, you are getting bored with the existing look of your home and second, the value of your home is deteriorating. Your home is your valuable investment, and taking care of it is your foremost duty.
You give periodic maintenance to your premises to extend its life. But, there are some damages in your property that sign for the renovation as soon as possible. These signs are as given below:
Leaking Roof

Roof leaks during the rainfall or moisture on your ceiling or walls is a serious problem. You can even notice the mold and rust around the eaves and fascia.

Worn Out Floor

Tiles color or designs faded away, loose floorboards, and tiles are detaching as the grouting is wearing off are the common signs.

Peeling Off Paint

Look at your home walls to detect the signs of paint chipping off. The paint needs to be updated frequently and if you repaint your home, first fix the uneven surfaces and remove old paint.

Drainage Problems

Do your sink or toilet often clog? If yes, it can deliver moisture to your property and cause inconvenience, especially during rainfall.

Aged Home

An older home will have all the problems mentioned above such as damaged floor or ceiling, chipping paint, stains of rust, moisture on walls and more.
On noticing the signs mentioned above, contact us at MCM Contracting. We are the full service general contracting company in Burlington specialize in providing budget-friendly home renovation services to our clients. Call us today to request a free consultation for your project.